Nadia Stinga Rihani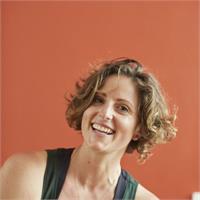 Nadia is honoured to be a Level 2 Authorised Ashtanga teacher, and was given her blessing to teach this method by Sharath Jois in 2014.
Nadia first found the yoga mat whilst studying at university and really felt changed by the practice when she began daily practice in her first job after completing her studies.
After living in the USA, Italy and Portugal Nadia returned home and
discovered the Ashtanga method which she found life changing. After many years of study Nadia left her corporate career to focus on teaching and in 2011 founded Yoga Village with the intention of creating an authentic and non-competitive space in which students could practice and teachers could facilitate their learnings.
Since 2010 Nadia has travelled to India each year for intensive self study and practice, from which she sources inspiration for her teaching and life.
Nadia is extremely grateful to be walking on this path and to be able to share the joy and pain of a sincere yoga practice with her students.
Nadia Stinga Rihani instructs the following:
Hatha, meaning the balance between the sun and the moon, is a free flowing and physically challenging style of yoga. This is the perfect for those who are looking for an activity in which they can completely channel their energy. Students are encouraged to breath through the ever changing poses and can expect to feel revitalised at the end of the class.
This is a mixed level class and teachers will offer different options for those of different experience levels. Some experience is required.