Mark Ashmore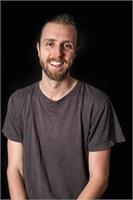 From a Les Mills Body Balance class in the late '90's to ashrams in India to intensive retreats with a much loved guru Clive Sheridan, Mark's practice has ebbed, flowed and developed into a way of 'being'. Mindfulness, acceptance, kindness, joy and the art of 'sitting with' are what he wishes to bring to his practice he shares.
Mark Ashmore instructs the following:
Hatha, meaning the balance between the sun and the moon, is a free flowing and physically challenging style of yoga. This is the perfect for those who are looking for an activity in which they can completely channel their energy. Students are encouraged to breath through the ever changing poses and can expect to feel revitalised at the end of the class.
This is a mixed level class and teachers will offer different options for those of different experience levels. Some experience is required.




A beautiful fluid practice, Slow Flow incorporates Hatha Poses and and flows gently between poses. This class is less vigorous practice that Ashtanga and Hatha Vinyasa and is appropriate for all levels.

Expect this class to incorporate a mixture of Yoga Asana (poses), Pranayama (breathing exercises) and Meditation.

Suitable for all levels and for pregnant ladies




Anyone can do Restorative Yoga, it is the perfect balance to a dynamic practice or a great way to ease yourself into yoga if you are a beginner. Restorative Yoga is wonderful for overcoming stressed, lathery or sickness and can be helpful in recovering from physical injuries. Restorative Yoga works by relaxing the body and mind with gentle movement (vinyasa), restorative poses to stretch deeply into those hard to reach places (Yin), breathing techniques (pranayama) and deep relaxation (yoga nidra).