Jo Gilmour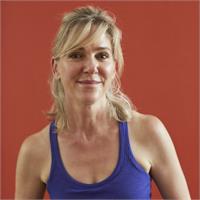 In Jo's Yogic life – teaching, practice and breathing – she focuses on trying to be present, open, playful and brave. Jo has been teaching for 10 years and is still awestruck and humbled by the way Yoga can change a person's life. Her teachings integrate a Yoga flow with the precision of Iyengar into a deep strong practice.
"Gratitude to each of you for your presence and attention. May your practice lead you into a more mindful life".
Jo Gilmour instructs the following:
Hatha, meaning the balance between the sun and the moon, is a free flowing and physically challenging style of yoga. This is the perfect for those who are looking for an activity in which they can completely channel their energy. Students are encouraged to breath through the ever changing poses and can expect to feel revitalised at the end of the class.
This is a mixed level class and teachers will offer different options for those of different experience levels. Some experience is required.