Nicole Hasrouni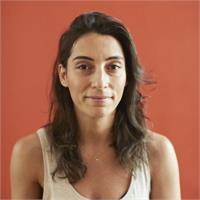 Nicole began practising various styles of yoga in 2007, curious about the physical and mental benefits it could bring. She discovered Ashtanga at Yoga Village with Nadia in 2011 and still practices as her student today. She was instantly drawn to its discipline and commitment as well its focus on more than just the physical practice. Nicole gained her teacher certification after completing the Yoga Village Teacher Training program. During this time, she was also assisting in the morning Mysore class under the guidance of Nadia and Gabriel Stinga Rihani.
Nicole considers the practice a gateway to self reflection and awareness. Her practice very much influences her teaching style as she looks to encourage students to turn their gaze inwards, to quieten their minds through focusing on moving with the breath.
Nicole Hasrouni is currently not instructing any classes.