Join Nadia & Gabriel for a three night escape to the hinterlands of Byron Bay, for a serene weekend of Yoga, Vegan Food and relaxation in the tropical wilderness.

We will have exclusive use of the Stunning Eco Retreat, complete with a magnesium pool and day spa, featuring stunning views of Wollumbin / Mt Warning (UNESCO World Heritage national Park). This centre has won the 2016 Excellence in Sustainability Award as well as many other accolades for its environmental practices. The Retreat is positioned right in the heart of Australia's Green Cauldron, one of Australia's iconic landscapes identified as the creative and spiritual heartland of Australia.

Yoga / Meditation

On Friday evening we will host a restorative yoga session followed by a deeply relaxing Yoga Nidra. Each morning will begin with an Ashtanga Mysore Yoga Practice (beginners welcome), followed by meditation and pranayama. On Saturday and Sunday afternoon we will run a technical yoga workshop that may include hip opening, back bending or inversions (depending on the group).



Sleeping

Accommodation includes single & twin share options in beautifully appointed "eco" ensuite double rooms. All of the rooms are equipped with luxury eco inner sprung latex topped single or king beds. All bedding, manchester, bathroom and room accessories meet biodynamic, organic or oeko-tex certification standards. Each room includes a shower and toilet.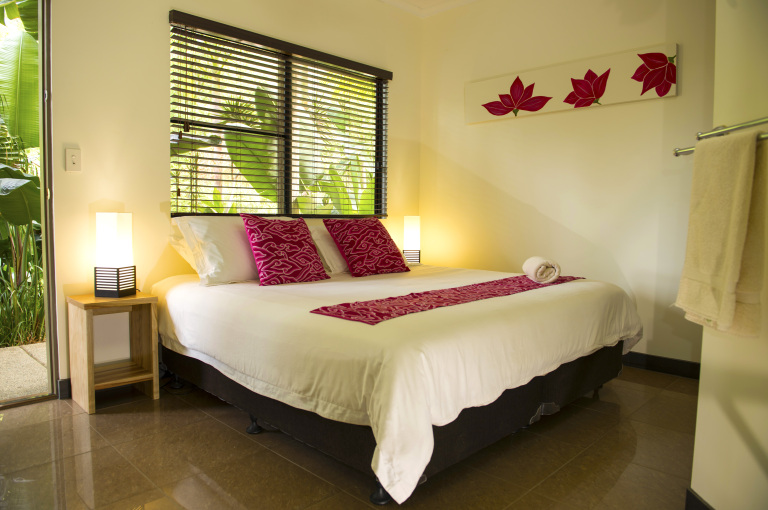 Eating

All meals will be catered for by Todd Stream of True Nature Cuisine and will be organic and vegan (and delicious!) consisting of healing foods reflecting peace and harmony with nature.




Other Activities

In addition to your retreat, on your time off you may have the opportunity to enjoy a relaxing massage, health treatment or Spa in the on-site Healing Spa; or perhaps simply enjoy the lush surroundings of the gardens and property; rest in one of the hammocks, take a walk or simply relax and swim in the beautiful resort style magnesium swimming pool, which has many health benefits.
Gymea Retreat is surrounded by World Heritage National Parks and Wollumbin (Mt Warning). A walk up to the top of Wollumbin takes about 90 – 120 minutes depending on fitness levels and enthusiasm – though they tend to suggest to people to allow 4 – 5 hours for the whole trip…

You could have a Coastal Experience (at least 30 mins drive), or visit the Tweed River Regional Art Gallery (15 mins drive). Gymea retreat is four minutes from the village of Uki, 12 minutes from Murwillumbah and 45 minutes from Byron Bay and its beautiful beaches.

Guests may also take advantage of the Gymea Healing Spa while they are with us. The spa offers sauna, steam room, plunge pool and contemporary hydrotherapy ozone spa experience, as well as certified organic facial, body treatments and massage. The spa facilities and services are at an additional cost. Bookings for Spa treatments please check with your hosts for more details.



Pricing Includes:
3 nights of accommodation in your choice of room
All meals (breakfast, lunch and dinner)
3 x meditation and Pranayama practices
3 x Ashtanga Yoga practices
2 x Yoga Workshops
1 x Restorative Yoga Class
Access to the Therapuetic Magnesium Pools
Access to 46ha of secluded, exclusive rainforest for walks and reflection
Pricing Options:
Twin Share with Ensuite $900
Private Room with Ensuite $1100

Please note that all bookings require a $500 non-refundable deposit.
To take advantage of the early bird option, the payment must be received in full before December 25.
All payments must be complete before February 1st after which there is no refund available.


Getting There

The closest airport is the Gold Coast airport, from which it is a 40 minute drive. I am happy to put you in touch to arrange a car pool with other guests to avoid unnecessary car hire. From the airport there is also the option of taking the bus to Murwillumbah from which you could take a cab. Shuttle buses are available from Ballina and Gold Coast airports.


Nadia Stinga Rihani is honoured to be a Level 2 Authorised Ashtanga teacher, and was given her blessing to teach this method by Sharath Jois in 2014 after practicing yoga since 1999 and the Ashtanga method for ten years. Yoga has had a profound impact of Nadia's life and has carried her through the extreme highs and lows over the years, providing a sense of stability and grounding, including through pregnancy the the birth of her and Gabriels daughter, Indhira. Now practicing Advanced A from the Ashtanga Series, Nadia shares her experience in the traditional Mysore Style classes as taught to her through her teacher, Sharath Jois.

Nadia first found the yoga mat whilst studying at university and really felt changed by the practice when she began daily practice in her first job after completing her studies.
After living in the USA, Italy and Portugal Nadia returned home and discovered the Ashtanga method which she found life changing. She completed her teacher training and apprenticeship in 2009 and after many years of study Nadia left her corporate career to focus on teaching. In 2011 founded Yoga Village with the intention of creating an authentic and traditional space in which students could practice and teachers could facilitate their learnings.

Since 2010 Nadia has travelled to India each year for intensive self study and practice, from which she sources inspiration for her teaching and life.

Nadia is extremely grateful to be walking on this path and to be able to share the joy and pain of a sincere yoga practice with her students.

Gabriel Stinga Rihani began practicing yoga in its various forms in 2003 and in 2008 he began a dedicated Ashtanga Yoga practice. He has a background in Buddhist meditation that together with Ashtanga yoga, forms part of his sadhana.
Since his first trip to India in 2007, Gabriel has spent a large portion of time in India learning directly from his teachers. In 2009 Gabriel began studying under the guidance of Sharath Jois at KPJAYI in Mysore and after four extended study trips he has been authorised to teach the traditional method. Gabriel also spent extended periods of study over several years learning from certified teachers Rolf Naujokat and Louise Ellis. He was first introduced to the art of adjusting by Anand Zorzo when assisting him in his native Las Palmas, Spain and later assisting under guidance of Natalia Paisano in Stockholm, Sweden.
Teaching Ashtanga Yoga has previously taken Gabriel to Sweden, Portugal, Spain, France and Germany. He is now teaching the Mysore program at Yoga Village together with his wife Nadia.